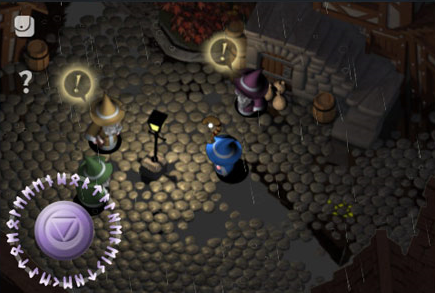 Raptisoft
App Store: Solomon's Keep $0.99*
This has got to be my most favorite game right now. I cannot put my iPhone down. Snatch this up while it is still .99 cents. *I can guarantee you that it will not be this price for much longer. You take on the roll of an apprentice magician. It is time for you to shed yours robes of an apprentice and become a full fledged wizard. Your teachers will not bestow the title upon you until you have proven yourself outside of the school of wizardry. You must go to Solomon's keep and defeat the evil wizard. You must make your way up to the very top of the keep and face Solomon Dark. You will encounter all sorts of evils. You control the apprentice with your left thumb and fire your offensive spells with your right. Leveling up lets you choose what to upgrade. I haven't figured out how to see the complete list to upgrade. As of right now it will only show me three skills to upgrade. Besides the controls there are four small icons on the screen that serves as your menu: Help, skill change, inventory and overhead map. This game is a cross between Diablo and Zelda.
I am thoroughly enjoying this game. The graphics are very good. The sound effects and music really add to the game play. I am keeping my fingers crossed for an iPad version.