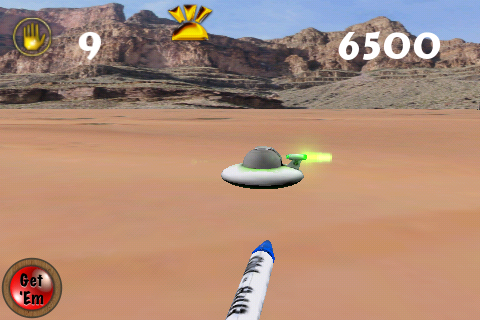 Convolution
App Store: Fowl Invaders $0.99
Fowl Invaders is your classic tale of redneck rampage meets chickens from outer space! This is a simple arcade style shooting gallery game where your objective is to kill every space ship that flies across your screen using missiles as your only weapon.
This game uses the Unity engine, which is becoming more and more popular with the indie developers. The music and sound effects are great. There are unlockable missiles and also various power ups that you can obtain while playing the game. The game is interesting and hopefully the developer will continue to expand to make things even more interesting. I would like to see the space ships have weapons that could harm you.
I think this game has potential and if you are a fan of shooting gallery games then you will probably enjoy Fowl Invaders, or if you just like shooting stuff with missiles! 😉
[youtube IPQPVfifaT4]